The other day I saw jeans advertised for only 8 euros. How is this possible? This drop in fashion costs has led to us now owning 5 times more clothes than our grandparents. In reality, this constant accumulation of cheap garments is only possible because of a continual reduction of production costs. Which means serious consequences to our health, our planet, and on garment workers' lives.
At our latest event, Circular Fashion: Designing the Future, we learned some eye-opening–and quite frankly, disturbing–statistics that should give us all pause. Textiles come with a toxic footprint, and people, unlike this season's hottest trend, it ain't pretty.
Non-organic cotton accounts for over 16% of global insecticide releases.
17 – 20% of industrial water pollution comes from textile dyeing and finishing.
Clothing and other textiles can shed thousands of fibers in every wash cycle, which end up in our waterways.
The equivalent of one garbage truck of clothes is landfilled or burned every second.
Inhumane working conditions are pervasive, where workers' rights are limited or non-existent
The fashion industry is the second largest polluter in the world just after the oil industry.
It's easy to get depressed and feel powerless to change such a complex problem. But let us not forget that, as consumers, we hold the power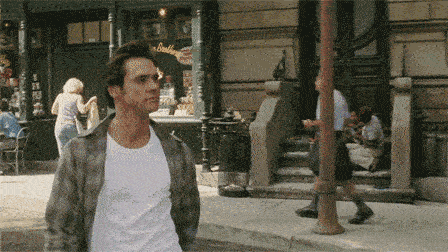 By voting with our dollar (or Swiss Frank), we can choose what and who to support, and we can choose responsibly. And thankfully, there are companies committed to finding and offering solutions that we can feel good about giving our money to. We had the good fortune to meet nine of these innovative businesses, hear their pitches and see their wares in person at the 'pop up marketplace.' Check out the event album on Facebook.
So, enough 'Dooms Day'—let's get to our happy place.
Bloom turns nuts into gold! Bloom maximizes the usage of plant material with cutting-edge science, and offers a sustainable alternative to fossil-based industries, thus contributing to the mitigation of climate change. That's what I'm talking about! Aaand they recently were awarded the SEIF Award for Responsible Business.
REWORK transforms the textile chain into a cycle. Their collections are produced from second-hand clothes, so every piece is one-of-a-kind. In addition, by upcycling vintage designs, they have the freedom to create different cuts, sizes and looks.
Did you know the average woman owns 95 items of clothing and only wears 59% of them regularly? That's a lot of wasted resources. Clearly, we have enough clothes. Kleihde wants to create an alternative to popular fashion consumption by using existing resources and making them accessible. Borrowing clothes, buying second-hand and swapping curtails the problem of over-production and "under-wearing" (pun intended). And you reap the benefits of an ever-changing wardrobe!
Ever try 'downward facing dog' in jeans? Exactly. Lola Studio believes clothing should feel like a second skin, but without environmentally harmful fibers. That's why they work with recyclable or biodegradable fabrics. They have accomplished their vision of a clothing brand being produced sustainably, manufactured 100% in Europe with respect for the people involved in its production and for the environment. Namaste, indeed.
Inspired by her father, Dominika created Limitless, using leather waste as inspiration for hand-made new creations. Each design is durable, simple and timeless, reducing the need for purchasing new trends. An added feel-good bonus? The company employs women and men over 50 who have lost their jobs due to digitization and automation. 
Having grown up in the beautiful Swiss Alps, the Muntagnard team has an innate passion for taking care of nature. While working in the textile industry they were astonished by it's ecological and social impact, and decided to tackle sustainability in innovative ways they felt were greatly lacking and drastically needed. They set out to rethink the materials, dyes and processes themselves and work transparently, disclosing the supply chain for it's customers. The result? They are currently working on their hero product: an innovative, fully circular jacket. Bring on the ski season!
Rent, enjoy, exchange at Ragfair, which offers a fun, creative way to enjoy a constantly changing wardrobe. Noticing a gap in the fashion market in Switzerland, with a limited selection of international brands and young up-and-coming designers, founders Natalia and Lena wanted to address this not only for individuality in fashion but also for the environment. This rental platform offers quality, high-end pieces for any occasion, and they take care of everything. My favorite part? You don't even need to do the laundry!
At SELFNATION, sustainability and quality go hand in hand. Customized jeans and trousers are made from your own measurements! By manufacturing on demand only and to individual sewing patterns, they can avoid unnecessary material waste, stocks and overproduction. They use only the highest-quality fabrics, which–from the yarn to the buttons–are from Europe. In the selection of their partners they have considered every detail, ensuring short (shipping) hauls and protecting the environment. 
Based in Zurich, SHAREaLOOK is revolutionizing the way we consume fashion. They have created a sharing community in Zurich. If you live there, you can rent out and resell good quality clothing or rent and buy in their sharing shop. You also can join their events and swap or sell outfits directly, while meeting other conscious fashion lovers. Not Zurich-adjacent? Be patient, butterfly…in the long term, SHAREaLOOK wants to expand everywhere (Basel and Winterthur later this year). But first, in order to keep the business more sustainable, they need to build local networks (stylists, laundromats, couriers…) to avoid long transports.
It's not just small businesses who are finding solutions. Our two key speakers, Stefan Kehrer from Calida & Urs Schellenberg of E. Schellenberg Textildruck AG presented their circular model that hit the market recently. They've designed a simple tee shirt using cellulose fibers, made from sustainably sourced wood. Solvents are recovered and reused to minimize the environmental impact of production. The TENCELTM Lyocell and Modal fibers consist of microfibers and are particularly fine and create a tightly woven, super soft, and long-lasting piece of clothing. And when it does wear out it's wearability? It's fully biodegradable. Whaaat?!
In the end, people, it's us, consumers, who drive the market. Where are we spending our money? What are we supporting through our every-day actions? We heard from multiple speakers that consumer attitudes and habits have been perhaps the biggest hurdle. So, with that said, let's adopt a new attitude: buy less, choose well, make it last. Our planet will thank you.
Carrie Aikman