People, you may have heard that all five Impact Hubs in Switzerland are implementing a very cool, very "this is important stuff" Circular Economy Transition, a pioneer initiative that aims at accelerating the transition of Switzerland to a Circular Economy. How cool is that?! It currently takes place in 5 Swiss cities – Basel, Bern, Geneva, Lausanne, and Zurich.
And if you're like me, you get inspired by smart, creative people who attack behemoth problems like climate change with innovation, gusto and drive…in fact, I get downright giddy. So, naturally, when I read about the 27 startups that were selected to take part in the second edition of the 3-month Circular Economy Incubator Program, I was practically dancing in the streets.
And though it isn't quite Fasnacht yet, I invite you to join me in my excited-street-dancing-mood and read about this diverse, thoughtful, solutions-driven bunch.
FIRST, WHAT IS CIRCULAR ECONOMY?
Rather than the current linear 'take, make, dispose' model, where resources are wasted, circular economy aims to write waste out of the equation altogether. A circular economy keeps resources in use for as long as possible, extracting the maximum value from them while in use, then recovering and regenerating products and materials at the end of each service life.
Now…sit down, pour yourself a glass of bubbly and prepare to be inspired. These folks are worth celebrating.
Carrie Aikman
Friends, since our grand opening in October, we have been in constant motion. The most recent news to share is that we have officially launched our first startup incubation program!
What is this fabulousness?
The Impact Hub Basel Incubator is a local one-year incubator program supporting sustainable and social entrepreneurs developing and professionalizing their startups within the buzzing, inspiring environment of the Impact Hub world.
Pardon my Americanism, but how freakin' awesome is that?! It's exciting to be a part of this work, get to know the founders first-hand and support these creative minds working towards impactful solutions to a variety of challenges.
So who are these change-makers?
Due to our modern carbohydrate-rich diets our brains rely almost exclusively on glucose, which can contribute to energy deficiency in the brain and in turn trigger neurological diseases, such as migraine or Alzheimer's Disease (AD). KetoSwiss has developed a novel therapeutic for the dietary-preventive therapy of higher-frequency migraines (our main focus) and related diseases that are characterized by a metabolic dysfunction, such as AD. Our patent-protected product is ready to bring to market. We have attracted a lot of interest from potential investors, and funding would support clinical studies and prepare us for market entry with a supplement.
We are currently working on the production process and upscaling. Our lead product's active substance is an endogenous metabolite; a ketone body (KB), which is used by the brain as an alternative fuel to glucose, when glucose utilization or transportation is compromised. KBs are naturally produced by the liver during fasting/carbohydrate restriction. KetoSwiss strives to bring human identical KBs back into our modern world, without dietary restriction. We develop and test clinically potent, medical quality regulated KB products to combat neurological disorders. KetoSwiss makes Fuel for Brains!
Immense "plastic islands" floating in our seas…microplastics in water and air that cost the lives of many plants and animals every hour….plastic has played a big part of our climate catastrophe; nevertheless, we continue to buy plastic, e.g. in the form of packaging. We at MYCROBEZ want to put an end to this. We aim to replace plastics with a mushroom based alternative. With the help of biodegradable, sustainable mushroom tissue and biological waste such as manure, it is thinkable to replace even more than just hard plastic such as leather, cardboard, rain forest wood or even insulation material. That is why we believe that a future free of unnecessary plastic is possible!
Due to a lack of sustainable and transparent products in the world of textiles, Oliver Trifunovic founded T2RIFF, a brand of multifunctional, European-made sportswear.
For him, the highest standard, both on an ecological and social level, is the top priority. Accordingly, Oliver only works with partners who deeply share his commitment.
Sustainability on three pillars: recycling. BIO. Fairness.
For Oliver, recycling is the epitome of sustainability: an old product becomes a new one. Whenever possible, T2RIFF therefore uses textiles that are made from recycled pet bottles and have the GOTS certificate, and 100% organic for products containing cotton. This also includes the use of sustainable dyes and the avoidance of chemical waste to protect soil and water. The BIO label also guarantees sustainability, i.e. doing business in harmony with nature.
Rak Sustainable Events is a sustainable events agency, that focuses on the ethical organization of private and corporate events. We design events, which are fully sustainable, eco-friendly and zero waste orientated. We engage local suppliers and encourage the use of vegetarian, organic and handmade products.
Our goal is to create unique experiences for the audience, participants and clients, raising awareness of a more sustainable and mindful lifestyle. We are aware that big changes do not happen overnight but we can start from within ourselves, making small contributions to our surrounding community, serving as an inspiration to shape stronger environmentally friendly behaviour.
Backpack2school is a Swiss project that is especially important to the Algerian born founders, Nesrin and Houda, who spent their initial school years in Zighoud Youcef, Constantine Algeria. The sisters wanted to create a project where they can be socially involved and contribute to a better future for our world. With Backpack2school they prepare the youngest of our society to be good environmental citizens by inspiring pupils, students to take responsibility for improving the environment at their school, home and in their community.
Mission: Backpack2school is an association that facilitates project weeks at Swiss and Algerian primary schools. With the support of Swiss educational experts, partner schools, pedagogy students and technology we implement international project weeks. We offer an international exchange experience for students and help educate the youngest of our society on social and environmental topics. With Backpack2school we want to empower the youngest of our society to drive positive change in their communities.
So what's in it for them?
The Impact Hub Basel Incubation Program provides many benefits to the startups:
24/7 coworking access – twice the Nomad Membership Package for the entire program year
One day per month of individual coaching sessions with subject matter experts
Access to the Impact Hub community & public showcasing platforms like the Kick-Off event and Closing Session
Access to our online startup toolbox
Continuous support by a mentor-in-residence
Hands-on startup expertise through input sessions every second month
What's that, you've got FOMO?
If you're reading this thinking, "Hey, wait–I'M a startup, too! How can I do this?" have no fear—we will begin accepting applications for the second edition in August 2020. Stay tuned here!
Any questions, ideas or other input? Contact our Program Manager, Anja, at: basel.incubator@impacthub.net.
Thanks to all who joined us to celebrate the launch, and to Soup and Chill for the (always) incredible food.
Carrie Aikman
Friday evening 29th November was another milestone–we kicked off Lafiya Innovators, our health program in West Africa!
Lafiya Innovators is a startup incubation program to accelerate early to mid-stage startups addressing challenges around health and determinants of health in lower and middle-income countries. Joining a 3-country live stream with our partners Impact Hub Dakar (Senegal) and Impact Hub Accra (Ghana), we announced the selected startups. And the winners are…
Gricd: offers active battery-powered, mobile cooling boxes that provide real-time visibility during the storage and transportation of temperature sensitive medication to ensure potency of medication on arrival at the last mile.
Home Mobile Nurse: aims to solve the problem people face of accessing health care facilities in the country by bringing care to patients' homes. Their services also increase employment opportunities for nurses.
Verifie: offers screening and doctor's consultation for sexually transmitted infections (STIs) through confidential and convenient ways such as home calls, and convenient booking and consultation through an app which also allows online payments; targeting young people.
NoWelli: offers healthy and balanced meals to help fight against non-communicable diseases.
SenVitale: e-health startup providing a health passport with portable QR codes which allow a quick scan to reveal personal medical files in local languages that can be accessed anywhere and instantly.
Picaaré: creating a system to bring pharmacists and patients closer together in order to eradicate street drugs.
Congratulations to all!
It was exciting to be on a live video-call with Africa—y'know, as you do—hearing from the winners of the program. I very much look forward to meeting them in March when they all come to Switzerland for an immersion week.
Speaking of, we're brainstorming ways in which we can make their time here the most beneficial as possible by asking ourselves, if we were in their shoes, what would we want to get out of coming here? 
If you're so inclined to consider that, and would like to help, get in touch wth us. Are you someone who works in health? Do you have some helpful connections you'd like to offer the teams? We want to ensure that what they learn during the next six months, and what they take away from Switzerland after their visit, sustains their business. If you can help, we'd love to chat.
Thanks to Soup and Chill for the delicious catering, and for all who braved the rainy weather to join us. See you next time!
Carrie Aikman
One thing I've learned since trying to go 'plastic-free' in my groceries is this: darn it, if the desire for convenience isn't ingrained into my being. I blame this on the era we live in. It's simply too easy and convenient to hit one store for all the necessary groceries (which seem to be wrapped in an incredible amount of plastic), rather than gather all my containers, and hit three different shops to get what I need, package-free.
Even though many of us know plastic pollution is a problem and care about the planet, we participate in activities that add to the problem. Sad, isn't it? Convenience has played such a huge, integral part of our (Western) existence, it takes—i'll say it—a lot of work and personal energy to forego it in order to make a healthier choice. For me, I've experienced this in my endeavor to eliminate plastic in the kitchen. Believe me when I say that this stresses me out immensely. We need more viable solutions!
And people, thankfully—sigh of relief—it's happening. Every day, I hear of more 'conscious companies' addressing problems with innovative solutions, so that we, the consumers, can 'do the right thing,' more easily.
Case in point, Climathon. During Climathon, I had the pleasure of meeting fellow passionate climate activists, sharing inspiring stories and ideas…the place was chock-full of great ideas! As a fan, supporter and promoter of package-free shops, I was personally inspired by the story of Lyfa.
"Lyfa is the modern-day milkman, an online store and delivery service for plastic free groceries. You order all your products online and we deliver everything in reusable packaging directly to your door (you can also come to collect it from us if you prefer). When you're finished, keep hold of any empty containers and during your next delivery we will collect them, wash them and then reuse them again and again. With Lyfa, plastic free grocery shopping is finally simple, convenient and affordable!"
They even deliver your groceries via bicycle!
The idea of Lyfa came about because the initiators Lewys Thomas and Michael May, who met while studying Engineering at University in Edinburgh, experienced first-hand just how hard it could be to reduce plastic waste. Like most people, they were ready to make eco-friendly lifestyle changes as long as it was simple and convenient. Loving plastic-free shops but not always finding it easy to get to them in their daily routines, they came up with their own solution. 
So, if you're like me and think plastic-free stores are great, but wish it were more convenient, we've got our Holy Grail! And Lyfa just kicked off a Crowdfunding so they can scale up, so if you'd like to support a couple of cool dudes, doing a cool thing, now is your chance. Just go to the wemakeit crowdfunding campaign: www.lyfa.ch/cf
See? Convenient.
Follow them on Instagram and Facebook.
Carrie Aikman
Well, folks, the party of the century went down last Friday night! Yeah, that's right, I said century. Impact Hub's Grand Opening Celebration…a landmark occasion…a Milestone with a capital "M"…
It was, y'know, kind of a big deal.
What went down at this shindig? T'was a regular "variety show" of things to do…catch a round of startup pitches, break in the dance floor and rock out with DJ Dersu, speed network, wine taste with Delinat…and more.
Our deep, deep gratitude goes out to the nearly 400 guests who attended, and especially to those who have been our supporters from the very beginning (wow, two and a half years ago!). We're so happy and grateful you've been part of this journey with us.
And, of course, a big thank you to Christoph Merian Stiftung, baubüro insitu, Bravo Ricky and Planconsult for the great collaboration during our #SpaceRebuildingJourney.
We also thank all of our supporting foundations Fondation Botnar, Gebert Rüf Stiftung, and MBF Foundation as well as partners like FHNW, University of Basel, Innosuisse – Swiss Innovation Agency, Kanton Basel-Stadt and Kanton Basel-Landschaft.
We are most grateful for Impact Hub Switzerland with Impact Hub Bern (thank you so much for coming), Impact Hub Zürich, Impact Hub Geneva and Impact Hub Lausanne for all of your support!
Last but not least, this evening could not have been such a success without Xpreneurs, Foodhall Basel, Blaupause Cocktailbar, Birsmattehof, Delinat, and all the volunteer support!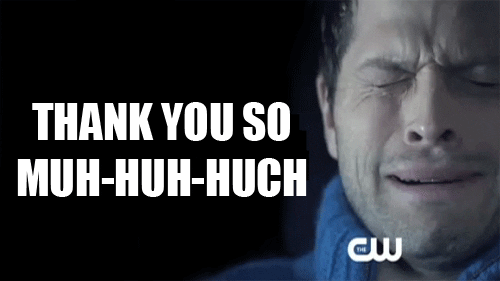 Wowzers…So, now what? Well, there's no grass growing under our feet. We've already launched two health programs, and are selecting startups for our first incubator program. On top of that, we get the daily joy of seeing members use our coworking space, and our event space (aptly dubbed the Impact Factory) abuzz with activity. 
We are so glad to have officially opened our doors to you—offering the space, the ecosystem, the collaborative network, the creativity, the workshops, events, even the coffee! Thank you again for supporting us. We look forward to doing the same for you.
Check out more pictures of the event.
Carrie Aikman
The second round of the Circular Economy Incubator launched this past week in four of the Impact Hubs in Switzerland (Zurich, Bern, Geneva and Lausanne). This year again, Basel is playing a supporting role, giving startups in the area an opportunity to apply to any of the four Impact Hubs involved, while still being able to work out of our brand new space. Basel aims to join the program in its third iteration, when our Community Coworking & Event Space is more established and other offers are finalized.
November seems to be the month of celebration for Impact Hub Basel (hope you're joining our Grand Opening Party on the 22!), and this Launch event was no exception. Jose Silva, the Program Director for the Circular Economy Incubator, officially launched the second round of the program, and gave an overview of the first year's progress. Over 150+ startups applied for the CE Incubator in Switzerland and 25+ startups were incubated, involving 20+ partner organizations and engaging 50+ mentors and experts. Not too shabby for the first ever CE incubator worldwide. Such a response was to be expected though – the CE Incubator offers qualified startups 12 weeks to develop a minimum viable product and business model implementing circular solutions.
Better yet, the CE Incubator is only one aspect of the Circular Economy Transition program, which includes research and policy recommendations for the public sector, a Business Lab for established companies, and community building around the circular economy for the public. All this coolness is making my head spin. Totally on brand for a program promoting circularity.
After an overview of the CE Incubator and its related offers, we got to hear from successful startups in the first round of the program. Our dear friends, Direct Coffee, started off the evening with an overview of their company and background – sustainable coffee from Ethiopia, connecting the consumer directly to coffee producers and farmers. Their coffee is smooth, and their capsules biodegradable – what more do you need? The CE Incubator program helped them work with mentors and connect to a wider audience, validating their ideas and implementation. Their advice for future startups in the program? Be ready to fail. Failure is progress, because even knowing that one idea does not work is beneficial in the long run.
Kompotoi, a company creating better public toilets (five of which are featured on site at our coworking space!) pitched next. Their idea of an odorless public toilet that also helps the environment is a definite need at any music festival, street parade, or large gathering. Applying the circular theme, the physical waste produced from these toilets is cleaned and synthesized into a natural fertilizer, also sold through the company. That's some good shit. The CE Incubator allowed Kompotoi to prepare for investors, and learn effective marketing skills, boosting the strength of their business.
Leihlager, a local startup, followed, with their idea of opening a "library of things" in Basel. Pushing consumers to borrow items instead of buying them, their idea is to reuse products as much as possible, thereby reducing production waste and ensuring existing products actually be used, versus just sitting on a shelf. Their crowdfunding project (almost fully funded) is going on for another few days. The CE Incubator program helped Leihlager manage expectations and come up with productive avenues to raise money.
La Manivelle, based in Geneva, had a similar concept. With a storefront up and running, 190 members, and over 1000 items to borrow, the team made good use of the CHF 20'000 they raised through crowdfunding. And all this in 9 months. I might need to visit and "borrow" some business advice. The CE Incubator helped La Manivelle develop their idea and business plan further, as well as their social media and technical presence, to further their commitment to create a community-based platform.
Lastly, terrabiom got their chance to shine with their idea of developing a prebiotic for soil, to improve beneficial microorganism efficacy in agriculture. The CE Incubator program helped terrabiom problem-solve, conduct consumer testing, and focus on one specific idea of their overall goal, to increase their impact.
The event concluded with IHBasel's usual spread of delicious food and wine, this time going full Mediterranean with hummus, meat skewers, and other dips to be enjoyed with generous helpings of red and white wine.
If you're interested in the CE Incubator, don't forget to apply before December 15, or join the Opening Ceremony in Zurich on Feb 7, 2020. Exciting times ahead, so to keep informed, sign up for our newsletter here. To become more involved with IH Basel, join us as a member – info here.
Caroline Steiblin
Our Climathon 2019 event took place on two of the last few days of sunshine Basel will see this year, but it was staying inside that proved to be the most rewarding. Eight diverse teams worked through 24 hours to solve challenges in food waste, mobility, and energy. Little sleep was compensated with a lot of motivation and coffee, and the ideas generated rendered me speechless. What impressed me even more? The wide range of ages and backgrounds working together to achieve a common goal – increasing local climate action.
The increasing need for youth involvement in sustainability efforts is well documented. The FAO is talking about it for agricultural innovation, UNICEF is giving advice on improving youth engagement, and the European Committee of the Regions is reporting on the importance in youth entrepreneurship in the EU. Even partner Thought For Food is basing their business model on next-gen innovation. As a fellow young person, I thoroughly appreciate hearing that I'm useful for society, but what about the rest of the population? To enact real change, we need to involve every part of society – young people, sure, but also the "old." Yes, the quotation marks are necessary, I still want my mother to speak with me after reading this.
Last weekend Impact Hub Basel organized our first (hopefully of many) Climathon, two days of excitement, inspiration, and innovation capped off with celebration (you can read Carrie's follow-up blog here). Participants ranged from ages 11 to 60+, most with little to no background in programming. Nevertheless, effective and implementable solutions were produced in each of the three areas (energy, mobility, and food waste). In the post-Climathon celebration time, I spoke to as many participants as I could, trying to understand their motivation in voluntarily working through a weekend. Some were looped in by parents or friends, some came directly from our community, but most attended our event out of a pure hope to enact real local change towards a better climate future. If this united vision can power diverse participants through a sleepless night, it can do pretty much anything.
The entrepreneurs reading this have probably guessed my next question already – how do we scale this enthusiasm? The importance of multigenerational cooperation in sustainability should not be undermined. Involvement of people across all ages, on any level, is great, but are there additional ways IH Basel can keep up with this eagerness for social innovation? Partnerships are key. In June, we started a partnership with Seniors@Work, a job platform to make better use of the professional potential of seniors, and work together to bring added value to society. Hand-in-hand with the global media push for youth empowerment, and IHBasel's reach among working age professionals, the potential for multigenerational engagement, at least in Basel, seems to be on the correct path.
Now it's time to hear from you. What do you think we can do to increase engagement across people of all ages? Let us know next time you stop by our inspirational co-working space. Tours can be booked by contacting basel@impacthub.net.
Caroline Steiblin
People, it happened…our first epic event in our stylish, brand spankin' new digs: Climathon 2019! An enormous, huge, gargantuan thank you to all of our generous partners, and of course, the amazing volunteers and participants who chose to spend their weekend with us for such an important cause.
So, what is Climathon, you ask? Only a worldwide movement for climate action…a CLIMAte-HackaTHON, if you will (a hackathon is basically a major brainstorming session). Climathon was created with the explicit goal of producing climate action solutions that are specific to the city hosting it, in a short period of time (24 hours), in teams of action- and purpose-driven people.
Hey, cool! Seems like something we'd do…
Which of course, it was. So, each city has its own local organizers. In Basel, this was the Department for Environment and Energy Canton of Basel-City, IWB and Impact Hub Basel.
The three Basel-specific challenges addressed were:
#UrbanCycling
#RenewableEnergy
#SaveFood
So, how does a Climathon work? On day one, Friday the 25 of October, participants arrived, registered, and settled in for the long haul (many were planning to stay all night, after all!). After the welcome speech but before the actual Hack-a-thon began at 16:00, all of the ideas were presented. Twelve individuals came with something specific to pitch, and the rest of us chose which project team we wanted to join.
For instance, one idea as part of the food challenge, called Chez Ma, took the idea of preventing food waste at source (the farm) and at home, delivery to people in need (perhaps because they just had major surgery or are caring for a newborn baby), and food saving (by traditional canning methods) to create a solution that had many environmental benefits.
Once the teams formed, they each came up with a name and got to hacking! Teams ranged in size from about three to seven people, and in age from about 11 to 60+…it was a fantastic, diverse mix! Read more on the potential for multigenerational engagement in Caroline's blog.
The whole first night and up until the 24th hour, the teams created, tweaked, reconfigured and solidified their pitches. In between, there was delicious food to refuel, evening yoga, a morning walk, workshops, and coffee. Lots and lots of coffee. And all the while, new relationships, partnerships and friendships formed.
At 16:00 on Saturday, it was pencils down (all you Millennials are like, "What's a pencil?"). The hack was over, and it was time to pitch to the jury. Each team (eight total, as ideas had merged or been abandoned when teams formed Friday) had ten minutes to 'sell' their idea, and five minutes for a Q&A.
Then at 17.30 it was back to the event space to hear the 2-minute versions from each team, and announce the winners.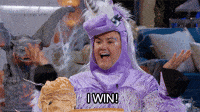 And the winners are…
ReADI: Renewable Energy Assistance Development Initiative (#RenewableEnergy)
With the new Basel-City energy law, all end-of-life fossil-fuel heating systems must be replaced with decentralised, smaller-scale renewable district heating systems. ReADI's idea tackles renewable energy from a 'bottom up' approach, providing: easy entry for owners/renters to renewables; a framework for simpler replacement of heating systems; centralized information for the general public.
Green New Bike Deal (#UrbanCycling)
Basel is a bike-friendly city, but nevertheless, the challenge remains to motivate more people to choose cycling over autos. The Green New Bike Deal team wants to work with the City to optimize bike travel routes, with safety and efficiency in mind. They also propose a reward system for long-term cyclists, be it with theatre tickets, discounts or similar, and help families to choose cycling by providing child-trailers.
Souper Bowl (#SaveFood)
Souper Bowl, who also scooped the 'audience favorite' award (pun very much intended), wants to work with the already-established social enterprise "Soup&Chill". They would prevent food waste by collecting still edible veggies and bringing them to Soup and Chill, where they would create delicious, nutritious soups, and then deliver to people via bicycle. The proceeds go back to support Soup and Chill.
Now, besides the obvious glory of a win—sadly, there was no budget for tiaras—it was announced that these three teams will be following up with Basel-stadt officials—as in, an actual meeting! Mattias Nabholz, Director of Environment and Energy spoke at the end of the awards, and is excited to discuss in these meetings how the city can support and—in the best case—implement these solutions.
On top of that, all winners worldwide have the opportunity to submit their solutions to the Climathon Global Awards in Paris. These awards expose Climathon's most promising solutions to the world, and prizes include not only a wealth of exposure but also support to scale the solution's impact.
So, let's keep our fingers crossed, friends, that these impactful ideas come to fruition. And we'll see you next year!
Carrie Aikman
Impact Hub Basel, 29.10.2019 (Basel): Climathon ist die weltweit grösste Klimaschutzbewegung ihrer Art. Gestartet wurde die Climathon Initiative von der Wissens- und Innovationsgemeinschaft EIT Climate-KIC, organisiert werden die Climathons jedoch lokal. Für den diesjährigen Global Climathon Day vom 25. Oktober haben sich auch in Basel, die Stadt mit dem Amt für Umwelt und Energie, die die Energieversorgerin IWB und Impact Hub Basel zusammengetan, um bei diesem globalen Event dabei zu sein und zu den 123 teilnehmenden Städten zu gehören.
Am Freitagnachmittag wurde der Startschuss zum allerersten Klimaschutz Hackathon in Basel gegeben. Vor dem 24 Stunden Hack-Marathon wurden zur Einstimmung die drei gestellten Herausforderungen präsentiert. Das Amt für Umwelt und Energie forderte die Teilnehmenden dazu auf, Lösungen für Lebensmittelverschwendung und für vermehrte Fahrradnutzung zu finden. Zum Thema erneuerbare Energien suchten IWB und AUE gemeinsam nach Ideen, um Bürger zu motivieren, erneuerbare Wärmeverbünde zu initiieren und erfolgreich umzusetzen.
Klimaschutzlösungen für Basel
Die ca. 40 Teilnehmenden teilten sich in Gruppen auf, um innerhalb von 24 Stunden Lösungen zu den drei Herausforderungen zu erarbeiten, die sie dann der Expertenjury präsentierten. Diese hat pro Herausforderung ein Gewinnerteam auserkoren, welches als Hauptpreis ein Treffen mit dem Amt für Umwelt und Energie oder der IWB erhält, um dort seine Idee vorzustellen und mit ihrer Hilfe voranzutreiben.
"Die konkreten und innovativen Lösungsansätze, die in nur 24 Stunden zusammengekommen sind, hat mich persönlich sehr beeindruckt. Ich freue mich auf die weitere Zusammenarbeit und hoffe, dass ein paar dieser guten Ideen in Basel umgesetzt werden können. Klimaschutz schaffen wir nur gemeinsam." meint Matthias Nabholz, Leiter Amt für Umwelt und Energie Basel-Stadt.
Gewinnerteams des Climathon Basel
Das Gewinnerteam der Herausforderung zur Lebensmittelverschwendung nutzte die 24 Stunden, um die bestehende Idee eines Teammitglieds zu konkretisieren. Aus wertvollen Resten und Lebensmitteln, die aufgrund ihrer Form und Grösse nicht verkauft werden können, soll Suppe gekocht werden, und somit die SOUPerBowl entstehen. «Ich hatte die Idee schon länger, nur fehlte mir die Zeit mich darauf zu konzentrieren. Während des Climathons konnte ich nun endlich die Idee weiterbringen, und merkte auch, dass es sich lohnt daran zu arbeiten.», so der Ideenträger Michel Thüring.
Die Energiegruppe ReADI arbeitete an einer Online Plattform, die einen Überblick über nachhaltiges Wohnen und dezentrale, erneuerbare Energieverbünde ermöglicht. Das «Energiepaket» stellt kundenspezifische Informationen, Vertragstemplates sowie Roadmaps und Community-bildende Massnahmen in einer digitalen Form bereit. Mit dem Energieverbundsteam der IWB hofft sie, die Lösung weiterbringen zu können.
Auch die Gewinnergruppe zur Herausforderung der Fahrradnutzung in Basel, freute sich an ihrem Green New Bike Deal zu arbeiten. Velofahrende sollen sich sicherer fühlen, finanziell unterstützt und lebenslang motiviert werden. Die Idee enthält ein Belohnungssystem, an dem sich die Stadt als auch die Privatwirtschaft beteiligen soll.
Hürden und Chancen eines Climathons
«Ideen zu haben ist einfach, diese aber umzusetzen, ist die Herausforderung», meint ein Teilnehmer. Es wurde als ebenso schwierig empfunden, alle Beiträge der Teammitglieder zu berücksichtigen. Trotzdem sind alle Befragten überzeugt, dass es sich lohnt beim Climathon dabei zu sein. «Endlich hatten wir mal die Chance uns auszudrücken und mitzureden, wie sich Basel entwickeln soll.» Impact Hub Basel ist gespannt, wie es weiter geht und freut sich innovationsträchtige Ideen in und aus Basel zu unterstützen – Für eine grünere Stadt.
Bilder vom Climathon Basel im Impact Hub Basel, 25. Und 26. Oktober 2019: https://basel.impacthub.net/climathon-basel-2019/?lang=de
Ihre Ansprechpartnerin:
Larissa Rihm
Marketing Kommunikation
Impact Hub Basel
larissa.rihm@impacthub.net
A few weeks ago, you may have heard about, seen or even participated in a little thing called the Global Climate Strike, where over 1,000 people took to the streets of Basel alone, and millions more around the world protested for "an end to the age of fossil fuels and climate justice for everyone."
That's what I'm talking about.
I'm excited that the demand for immediate climate action continues to build, but I'm most inspired by one aspect of this particular strike — it all began with the actions of one teenage girl. Friends, if you've ever doubted that your vote really mattered, or thought, "how could I alone possibly make a difference?" then I hope this story shatters that opinion.
If you've yet to hear about Greta Thunberg, she is a Swedish teenager whose story blew up on social media when she protested outside the Swedish Parliament on August 20th, 2018 at the age 15. Rather than attending school, she sat outside the Swedish Parliament every day for the three weeks leading up to the 2018 Swedish general election with a sign saying "School Strike for Climate." Her demands were that the Swedish government reduce carbon emissions in accordance with the Paris Agreement. It's worth noting that her protest began after the heat waves and wildfires during Sweden's hottest summer in at least 262 years.
She also had leaflets available for people who passed by explaining why she was protesting: "I am doing this because you adults are shitting on my future." You've got to love her honesty! As her protest gained momentum, she was invited to give speeches at a variety of forums which enabled her to expand on her concerns. She even addressed the 2018 United Nations Climate Change Conference, which sparked student strikes every week thereafter somewhere in the world.
She has also stated that politicians and decision-makers need to listen to the scientists.
Thunberg has been diagnosed with Asperger syndrome, obsessive–compulsive disorder (OCD), and selective mutism.
While acknowledging that her diagnosis "has limited (her) before", she does not view her Asperger's as an illness and has instead called it her "superpower."
She stated: "I was diagnosed with Asperger's syndrome, OCD and selective mutism. That basically means I only speak when I think it's necessary. Now is one of those moments." 
Amen, sister!
But she doesn't just speak — she speaks her mind clearly and with blunt honesty. In her speeches before government bodies, she doesn't put it mildly that they've been valuing money and greed above the very future of humanity and the planet.
At home, Thunberg convinced her parents to adopt several lifestyle choices to reduce their own carbon footprint, including giving up air travel and not eating meat.
Also part of her messaging is that the 1.5 °C commitment as part of the Paris Agreement is insufficient and that the greenhouse gas emissions curve needs to start declining steeply no later than 2020. In February 2019, at a conference of the European Economic and Social Committee, she said that the EU must reduce their CO2 emissions by 80% by 2030, which is double the 40% goal set in Paris.
Now, none of this is news to politicians – or at least it shouldn't be. Scientists have been presenting their data for decades. But apparently getting shamed by a young person who so clearly sees that her future is in their hands, is hitting a chord. Other students around the world are following her lead, and if we're lucky, Thunberg's bold voice will finally be a catalyst for sweeping government action.
Now, I don't mean to depress or overwhelm you, people! Yes, time is of the essence, we need major action to mitigate the worst of climate-change catastrophe, like yesterday! But there is action you can take right here, right now. 
When we choose veggie option over meat, we contribute fewer emissions; when we bike rather than drive, we are doing our part. When we buy second-hand clothing and furniture rather than new, we are reusing materials and resources already in circulation, therefore contributing positively in a number of environmental ways (not cutting down trees, fewer chemicals in adhesives and paints, no emissions during shipment to name a few).
And for those of you who want to turn your innovative ideas into action, you're in luck. 
Climathon is a 24 hour solutions-hackathon that happens in over 100 cities around the globe, and there is one happening in Basel this year–and guess who is hosting? Mark your calendars, people — Oct 25-26 at Impact Hub Basel, community members, activists, parents, students, entrepreneurs and more will come together with the goal of solving three climate challenges our city is facing. 
What happens after the 24 hour event? Climathon is a year-round program translating those climate action solutions into tangible projects, supporting climate positive businesses & start-ups and addressing local policy changes.
In other words, it is the perfect chance to be part of the solution, my friends. Get all the details and register here. 
It'll take everyone to secure a better future and avert the worst of the climate crisis. What happens next is up to us. It is, in fact, each individual that holds the power to make change.
One of my favorite quotes is from Margaret Mead and I'd like to end by sharing it with you: "Never doubt that a small group of thoughtful, committed citizens can change the world; indeed, it's the only thing that ever has."
So, like Greta Thurberg, let's all embrace our own superpowers.
Carrie Aikman